100th Day of School
Kingswood students were so excited to celebrate the 100th day of school on Monday, January 23rd.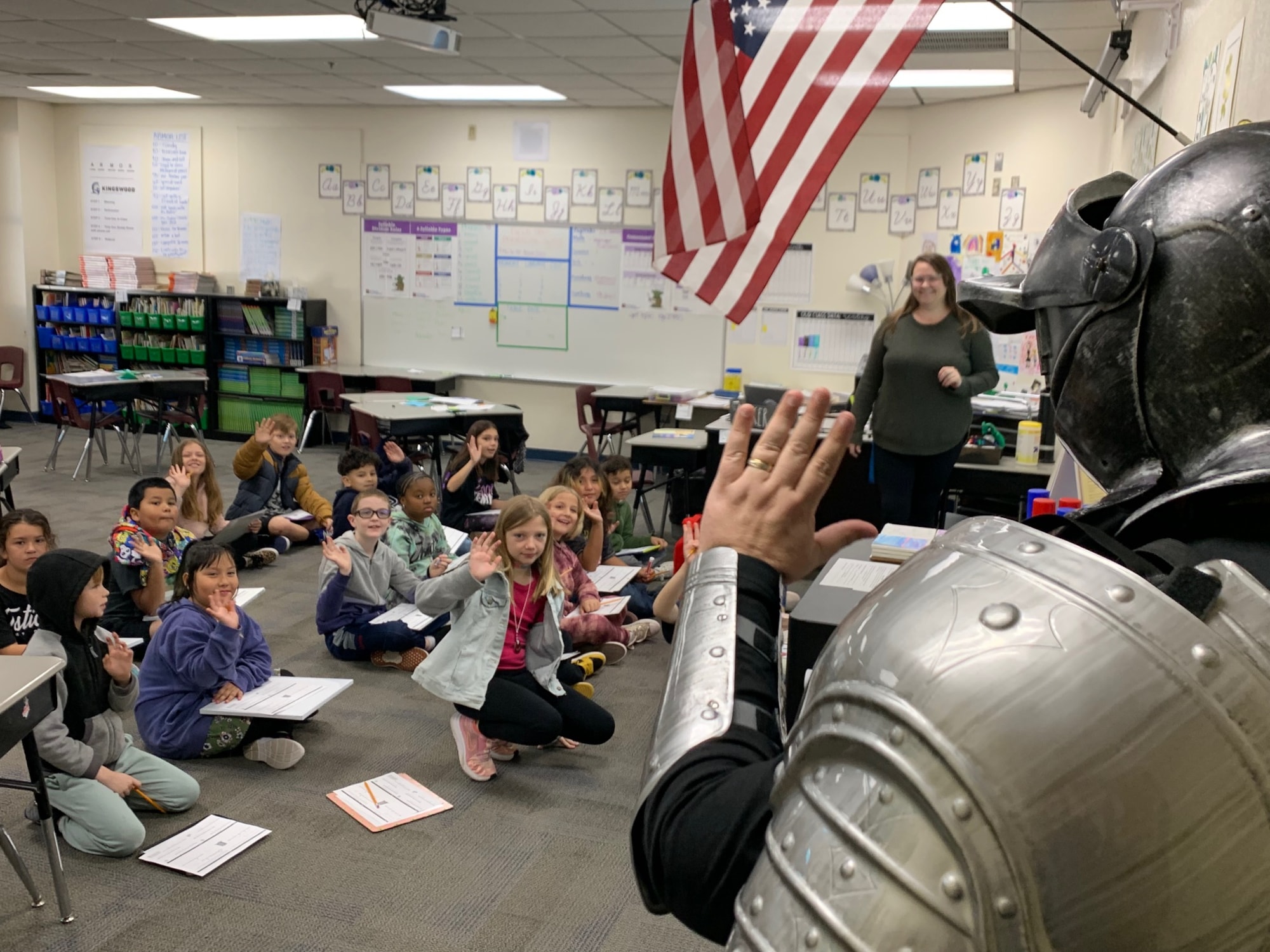 Stormy the Knight, our school mascot, greeted students this morning as they arrived at school, and stopped by some classrooms to say hi.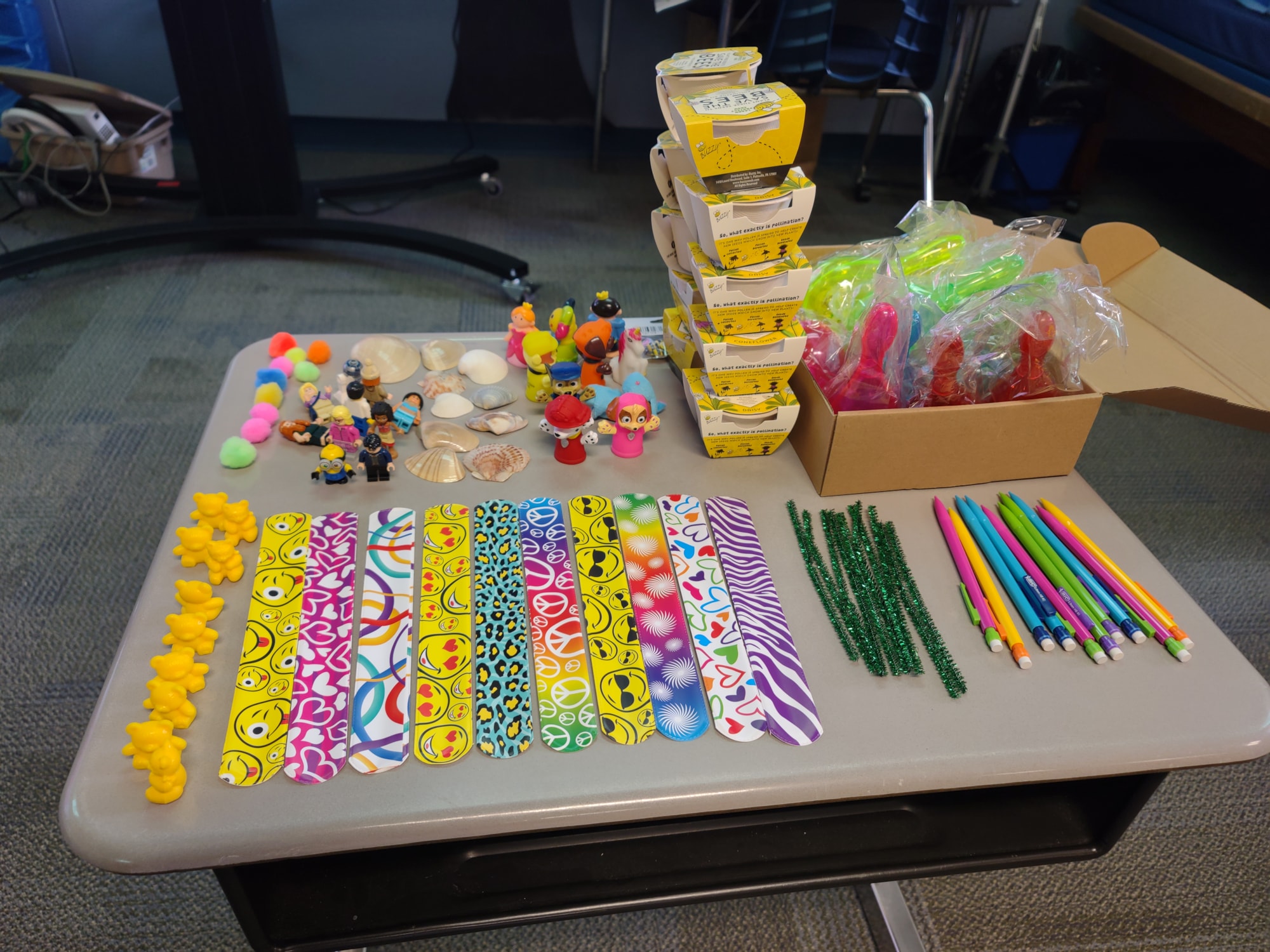 Students Ms. Barnett's ASPIRE class each brought 10 of something and counted by groups of 10 to show 100 days of school!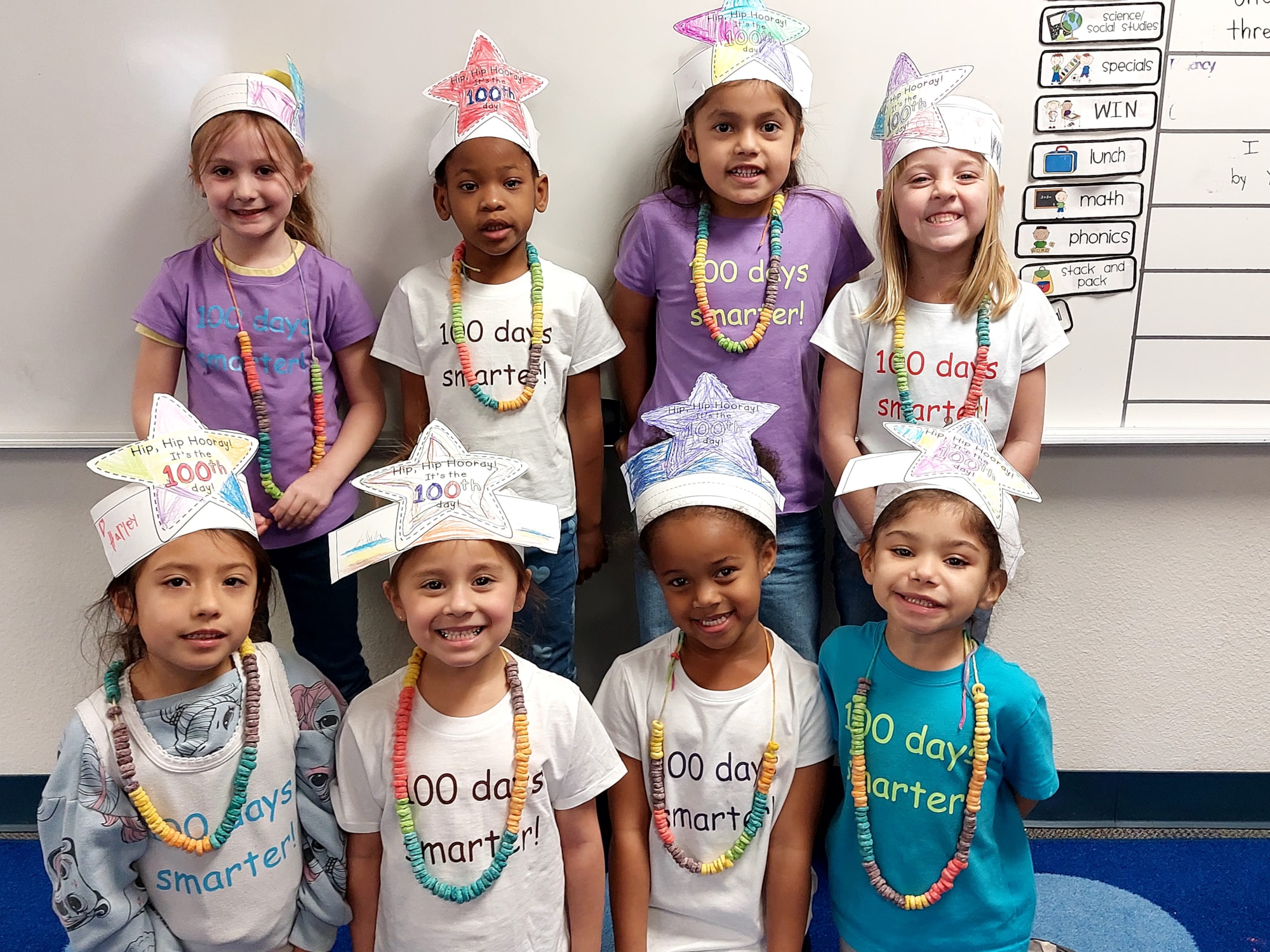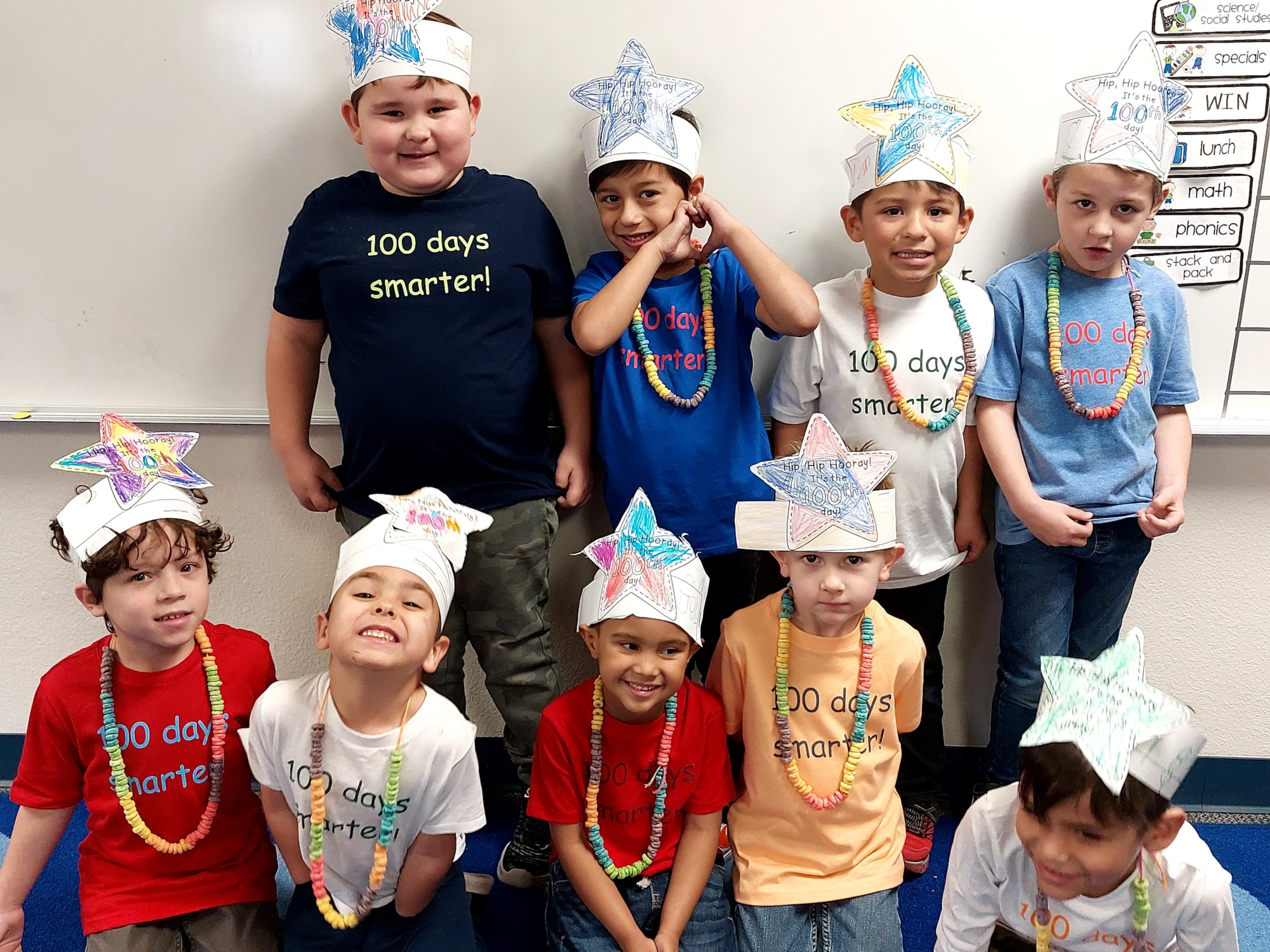 Mrs. Linzey's Kindergarten class showed their 100 day spirit by wearing their 100 days smarter shirts and hats.