SRHS Camp Stallion 2022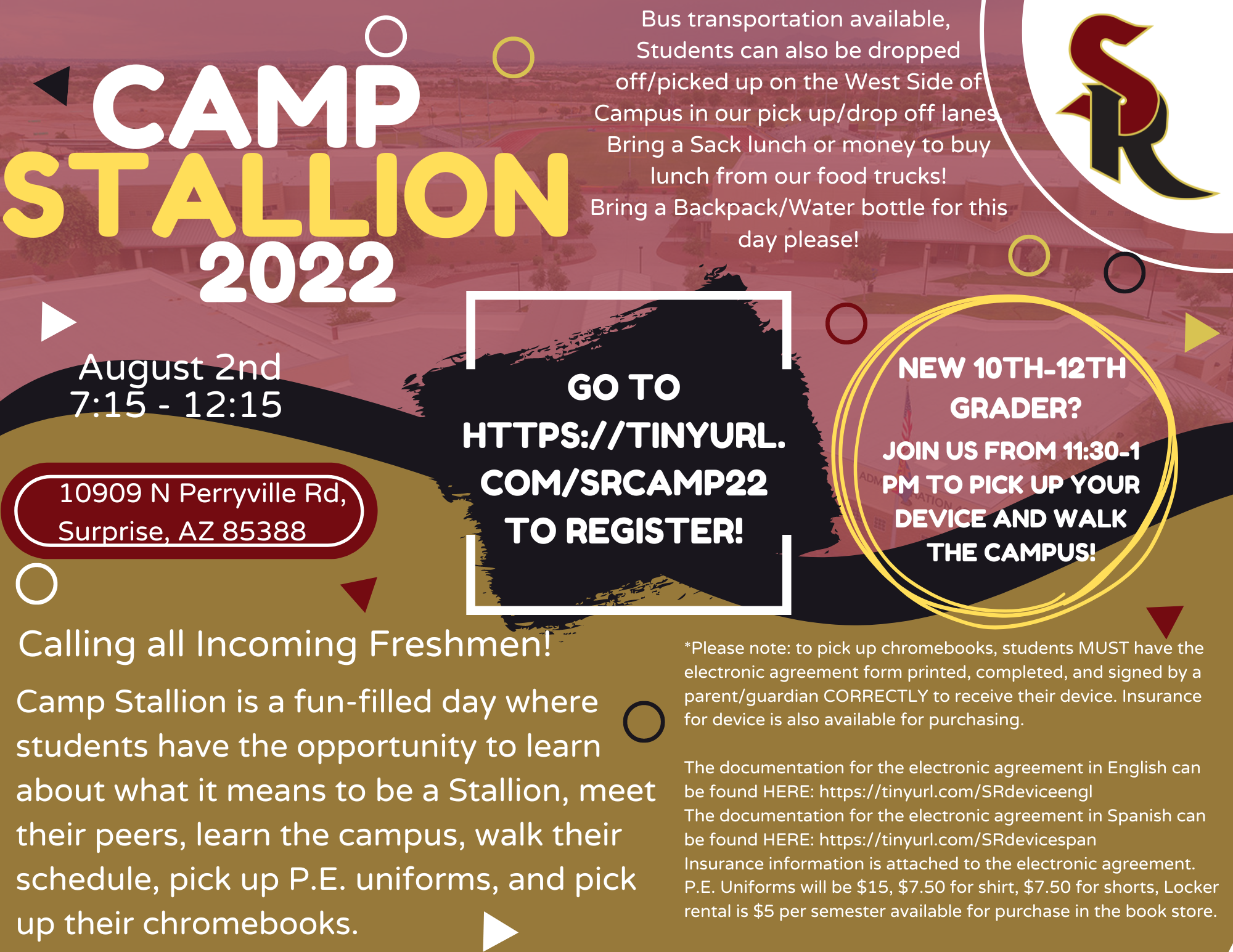 On August 2, 2022 from 7:15am - 12:15pm, Incoming Freshmen will have the opportunity to meet their peers, familiarize themselves with the campus, obtain their schedules in order to get comfortable with their routine, and pick up P.E. uniforms. Students may also get their Chromebook provided they have their signed Chromebook forms with them. These must be printed out and signed by both the student and the guardian. Insurance for the device is also available for purchase.
Students should either bring a sack lunch or money if they want to buy lunch from our food trucks which will be on campus this day. Also, students should bring a backpack and water bottle with them to Camp Stallion.
Bus transportation will be available if needed. Students can also be dropped off/picked up in the appropriate lanes on the west side of Campus. For more information, please contact anna.babler@dysart.org

P.E. Uniform total cost is $15
Uniforms are for purchase in the Bookstore
Join us from 11:30am - 1pm to pick up your Chromebook and walk the campus. Please bring a printed and signed copy of the Chromebook form with you in order to take your Chromebook home with you on this day. See above Chromebook Form links.